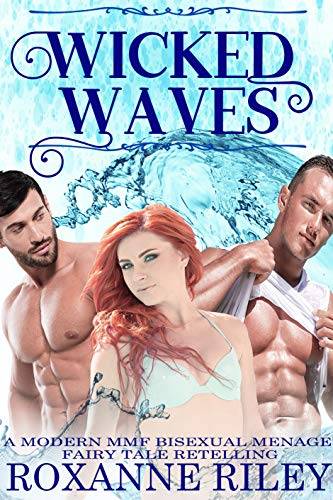 There are lots of fish in the sea.
And she's got two on her line!

Raised by a rock star, fame was never the life that Marina McNamara wanted. While several of her six siblings were eager to follow in her father's footsteps, Marina got a nursing degree, and loves every minute of it. Helping people is what she's born to do.

Well, most of it. When she's not walking hospital halls, she's frequently not walking at all...she's swimming, or surfing. So when she's picking a costume for her brother's giant, star-studded Halloween bash, going as a mermaid just makes sense.

And from the first moment he lays eyes on her, Victor Bowman is glad this little mermaid came to the party. Maybe the curvy, gorgeous redhead will be just the thing to get his mind off Everett Wolfe, his ex. When Marina offers to teach him how to body surf, the things he has in mind don't exactly involve a board.

But their lesson goes awry when Marina rushes to the aid of an injured surfer. And it's hard for Victor to get his mind off of Everett when he turns out to be the one Marina's rescuing.

A grateful Everett falls hard for the ocean goddess who saved him, and it's the beginning of a war to win her love. Everett had to break things off with Victor to stay in the closet and save both their careers. But as they're fighting for Marina's body and heart, he realizes that he still wants Victor's, too.

Jealousy and distance tore Victor and Everett apart like a stormy sea.
But can this siren bring them back together by sharing herself with both of them?

Wicked Waves is a bisexual menage romance with high heat MM and MMF scenes. (Swords do cross in this one!) This modern fairy tale retelling has no cliffhangers and no cheating, but it does have lots of steam and a happily ever after for everyone involved.