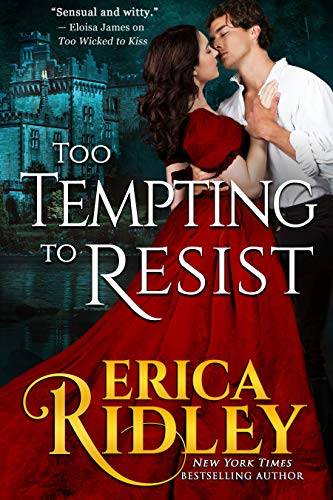 A second-chances, reunion romance from a New York Times and USA Today bestselling author:
When a new heir inherits the castle, poor relation Miss Rebecca Bond must wed immediately or be out on her ear. The only man she ever loved is summoned to hear the will—but their past ended so badly that they haven't spoken in years. Yet who better than a heartless rake to teach her how to snare a gentleman who appreciates her charms?
Daniel Godwin, Lord Stonebury, regrets nothing more than losing the one woman who treated him like a man, not a title. Fate has given him the perfect pretext to win her trust—even if it means watching her wed someone else. But now that she's back in his life, he'll do anything to convince her to choose him instead...
Gothic Love Stories
Too Wicked to Kiss


Too Sinful to Deny


Too Tempting to Resist


Too Wanton to Wed


Too Brazen to Bite
A prior edition was published as Romancing the Rogue.