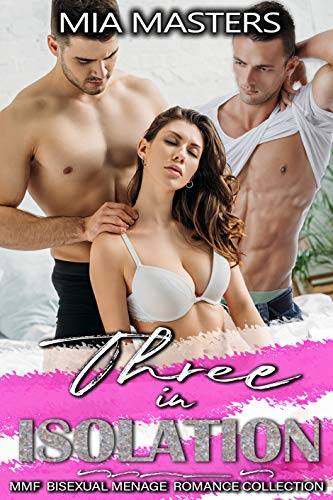 They tell me I can't leave and that it's a matter of emergency.
But being in isolation with my two hot, rich bosses isn't half bad!

With a pandemic raging all over the country,
everyone's ordered into quarantine.
And I have nowhere to go.
Luckily, my two handsome bosses have a solution.
I can stay with them at their gorgeous resort.
It's like a fantasy come true.
But I'm starting to feel like a third wheel.
I've had a crush on these two successful men forever.
But I think they may be in love with each other.
Part of me wants to be able to watch their love grow,
But the other part knows I won't be satisfied only watching.
It turns out they want me to join in.
They say no one should be left out and good things come in threes.
And that they want to share my curves so we can all have fun.

While in quarantine, there's no need to follow the rules.
But can we make our hidden relationship work once lockdown lifts?

This is a box set of three standalone books in the Three in Love series of bisexual MMF menage romance that feature a "throuple" in lockdown. They have no cheating, no cliffhangers, but a very happily ever after and plenty of MMF heat (swords cross!) The books included are: Three Stranded, Three Locked In and Three in Quarantine.