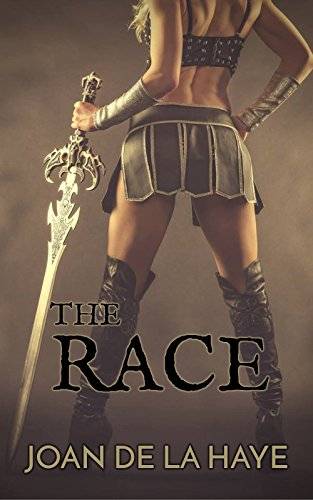 Joanna Perry is drugged, kidnapped, and forced to fight for survival, for the entertainment of the world's rich and depraved, as well as the chance to win her weight in gold.
In the race for her life, glory, and gold, Joanna must kill or be killed.

"A cool, clever little story with more depth than you originally give it credit for. Superb pacing (fast and furious) and a great action packed romp, peppered with delightful f-bombs!"- Melissa Delport, author of Rainfall.

"A great, action-packed read that's part "The Hunger Games" and part "Gladiator".
The Race may be a quick read, but it packs a mighty punch. Loved it!" – Monique Snyman, author of Muti Nation.