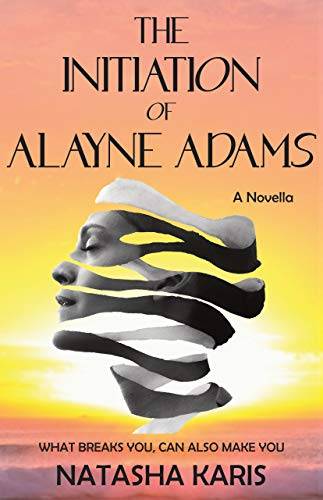 What breaks you, can also make you.

Torn between partying with her friends and doing the right thing, Alayne's life lacks any direction. Until an incident leaves her spiralling. Left with nowhere to turn, Alayne struggles to find her way. But an encounter in a library opens up new possibilities and a chance to learn. Can Alayne change or will old habits prove too hard to resist?

Praise for The Initiates:
'The Initiates is a polished, sharply observant, and philosophical novel about the growth that comes from knowledge, self-awareness, and under the guidance of a nurturing and conscientious educator. Karis's prose is striking, layered, and poetic. The storytelling style is graceful, even, and displays the author's clear dedication to craft. While readers may draw comparisons to other works of literature--notably, young adult novels that surround the topic of suicide--Karis's work stands apart through its literary sophistication and integration of philosophical ideas. Karis capably creates a cast of students whose actions, dialogue, and perceptions are authentic and moving.'
(The BookLife Prize)

Read the prequel novella to The Initiates today and discover where it all began.