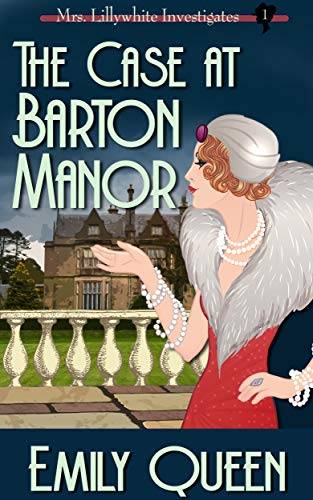 1920's London

Rosemary Lillywhite only wanted to be left alone to mourn her dead husband in peace, but when a desperate woman knocks on the door of her dead husband's investigative office, she's forced to make a choice: come out of hiding or turn Grace Barton away. Working cases with Andrew had been fulfilling, but she couldn't solve this case by herself—or could she?

When Rosemary discovers that Grace is from the same village where her family lives, and that they're all invited to a party at Barton Manor, she knows it's a proposition she can't refuse. With her best friend, bright young thing Vera Blackburn at her side, Rosemary heads to the country and finds herself embroiled in a murder investigation.

The plot thickens when she's forced to defend her brother Frederick's good name, and is confronted with romantic feelings towards handsome CID detective and old friend Max Whittington. Will Rosemary solve the crime before the murderer strikes again?

Book one in The Mrs. Lillywhite Investigates series.
Are you ready to escape to the roaring twenties? For fans of Beth Byers, Leighann Dobbs, and Lee Strauss.

A light, cozy mystery with no swearing, graphic scenes, or cliffhangers.