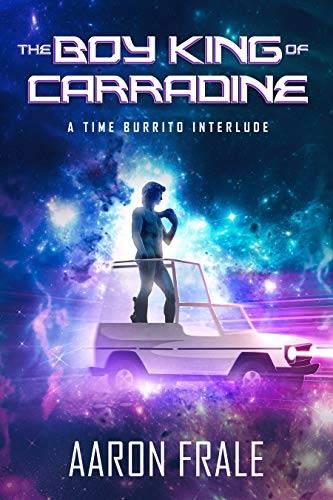 The Holy Church of Dave has mocked Zeb all his life for the silly notion that the almighty Dave was once a man. Determined to prove them wrong, he finds the DNA of the savior. The resurrection of his lord turns out to be Pete, and the apostles are the time-traveling pals Clara, Misako and Unk.

Now, Zeb and the outta time gang are caught in a holy war between the Davist and Davidite factions. If the papacy leaders, the Holiest of Holies Chappelle and Schwimmer, don't see eye to eye about the true meaning of their messiah, they'll destroy the entire world in the endless, bloody conflict.

Packed full of David references and Boreanaz-style action, don't miss The Boy King of Carradine, the next novel in the Time Burrito series that's sure to get you excommunicated in stitches.