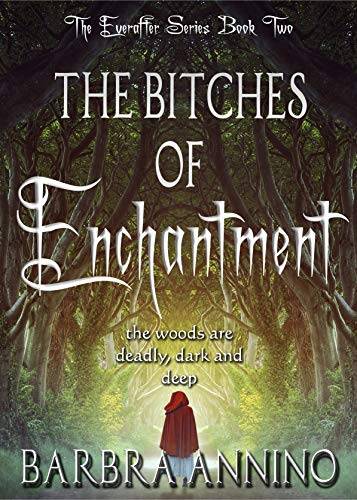 A laugh out loud fairy tale featuring modern-day princesses with attitude. The Bitches are back and they're royally pissed off. Newly awakened and hell bent on reclaiming their crowns, their magic and their people, the queens are determined to break the curse of Everafter and save the United Kingdom of Enchantment from total destruction. Their allegiance solidified once more, they prepare for a battle like they've never fought before. With a little help from some unlikely heroes, the queens look to their leader, Snow White, who must determine friend from foe as they race against time to reclaim their happily-ever-afters.
But the clock is ticking.
Enemies are everywhere.And they really have to pee.
Can five fierce women build an army, break a spell and defeat a diabolical villain before all is lost? Find out in The Bitches of Enchantment.

★★★★★ "If you ever wanted to see how Snow White and the other "Disney" Princesses could be when all the glitter has vanished, this series if for you!"★★★★★ "It is fun, it is clever, it is wild and original. Everyone who has a sense of humor should check this story out."★★★★★ "This was everything I could want in a reimagined princess story."★★★★★ "I loved this book. Every character from Grimm's Fairy Tales is mentioned. Every character from Alice in Wonderland is here too. Enjoy a rollicking good time as you read about fairy tale characters as they have never been written before." ★★★★★ "This is such a good book, it has action, adventure, love and kick ass women. It's lots of fun to read."