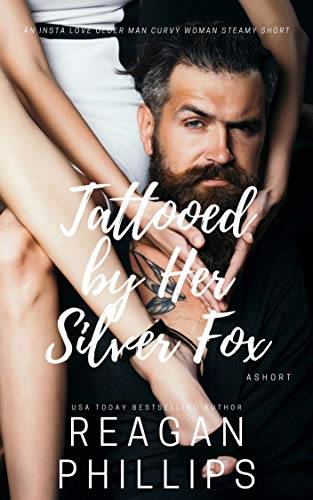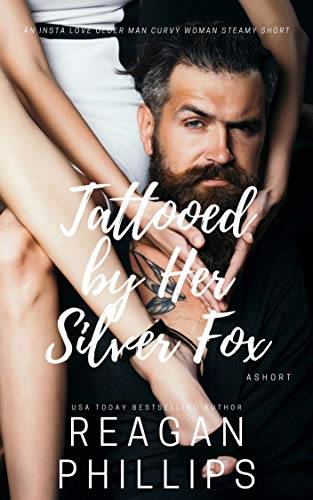 Tattooed By Her Silver Fox: A Sexy Older Man Curvy Woman Romantic Short (Tattooed And Taken)
Tattooed By Her Silver Fox: A Sexy Older Man, Curvy Woman Romantic Short From Reagan Phillips

Fox

She's a double shot of whiskey, and I'm a man ready to drown my sorrows in her. I shouldn't feel this way about my grandson's elementary teacher. She's too young for me for one thing. She's also pissed as hell at me for always picking Sabastian up late, but being thrown into parenting again after raising my kid years ago has me out of practice. Vi keeps making excuses to see me, and after I give her her first tattoo, I can't keep my hands off her any longer. I have to make her mine, if even only for a short while.

Vi

How did I find myself involved with Fox? He's attractive as hell and makes my pulse race being near him, but he's also the parent of one of my students….no, grandparent, though that title doesn't fit him. Fox is all muscles and tattoos, and when he's near and arguing with me, I can't help but lose myself in him. My downfall, according to my boss, who wants me fired for sleeping with a parent and breaking her rules. Is what I have with Fox worth throwing away my career? Will he even let me make that decision knowing how hard I've worked to become a teacher?

This is a sweet and sexy short story romance that is part of the Tattooed and Taken series. No cliffhangers. Happy ever after guaranteed. Sex on the page. If you love insta romance, sexy scenes, curvy heroines, and alpha males who melt for the women they love, one-click now!