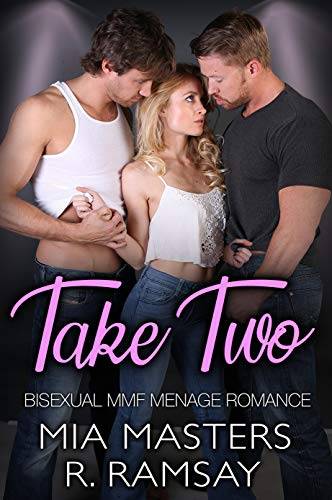 One night of double the fun leads to a lifetime of changes.

Blake and Clifton are Hollywood bad boys known for their charming grins, big muscles... and the fact that they like to have threesomes and share women. They always insist it's only all about her pleasure, and it is, until they share Mallory.

During the mind-blowing night they spend together, Mallory gives herself over and enjoys every moment of them sharing her curves. But she also notices that the childhood friends' love-hate relationship might be more love than they're letting on, whether either of them realizes it or not.

She tells herself it's not her mess to untangle. This was just one night of forbidden fun at a party they were hosting. But she can't stop thinking about it. Their hands and skilled tongues had taken her body to heights she never even imagined.

And there's definitely no forgetting when a little pink line appears on her pregnancy test a month later. As they reunite and their emotional bond fans the flames of the physical, she begins to wonder how she'll tell them she's pregnant and how they'll take the news. Which one is the father and how will that affect their blossoming relationship? And can she help them recognize and deal with the fact that they're as much in love with each other as they are with her?

Will the surprise of a secret baby lead to even more revelations?
And can these three deal together with parenting, coming out in Hollywood, and whatever else life throws their way, forever?

Take Two is a full length standalone secret baby, Father's Day, coming out, MMF bisexual ménage novel of approximately 70,000 words. No cheating. No cliffhangers. Originally published in 2019 as 2 Celebrity Daddies by R. Ryan, this is a fully revised and expanded edition in which R. Ryan has partnered with Mia Masters, master of MMF ménage romance, to bring you steamy bisexual goodness!