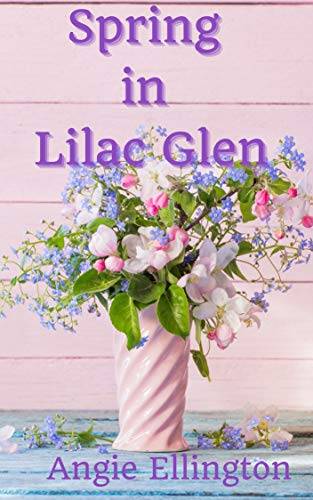 The spring rain can't douse the spark between them, but will Jules forget this farm boy when she heads back to the Big Apple? Peggy Jo Wipf of READERS FAVORITE 5*****
Julianne Baker seemingly has it all. Working for a nationally published nature and gardening magazine in Manhattan and leading a glamorous life in the Big Apple....or is she? Julianne returns to her hometown of Lilac Glen, Georgia to dig into an article on family-based nurseries and floral businesses; something she already knows plenty about.

Julianne meets Tucker Case, a handsome investor and real estate manager who is trying to fit in as a farm owner in the town he now calls home. As days get longer, and spring starts to reawaken, will flowers be all that bloom?

Join Julianne as she opens her heart to new adventures while learning to take life a little slower down back roads; bending with the curves instead of against them.