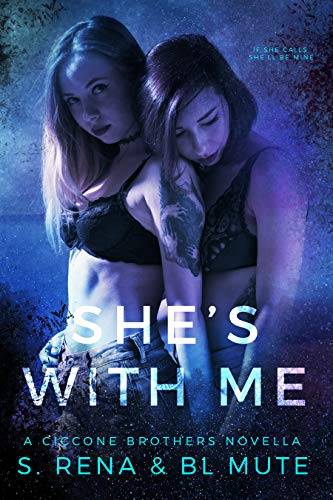 Being a Ciccone comes with a certain set of perks.

A lifestyle that is like no others.

Brothers who are ruthless.

A father who's worse.

Love doesn't exist in our world until Courtlin enters mine.

She's innocent, sweet—an angel.

She doesn't belong in this life, but none of that matters when she's with me.

I'm Kenley, and I'm the only female Ciccone.

SHES WITH ME is a steamy, short FF story by S. Rena & BL Mute.

This novella will give you the first look into the Ciccone family and introduce some of the leading men due to grace e-readers on July 13, 2021.