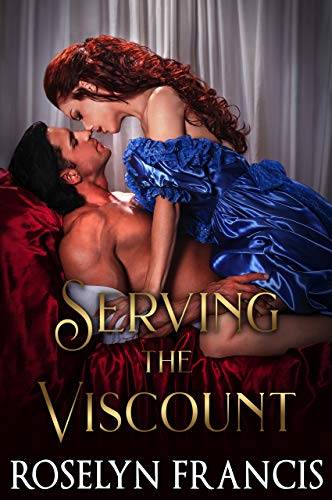 "I don't mind a good puzzle. I shall solve you, my dear."
Having given up on love ages ago, Lawrence, Viscount Morton, has decided to make a marriage of convenience with a woman he has never seen. His intended arrives battered and frightened on a rainy night, and something stirs in him; the need to hold and utterly possess her.

What a pity that he has to wait until their wedding night!

Being a maid, Hanna has to accompany her engaged Lady to London. But their trip is cut short, and her mistress runs away. She is now entrusted with carrying the news to the Viscount.

Hanna lost her voice upon seeing the mesmerizing Viscount. Especially when she realized that he thinks she is his future wife! Something about the handsome, forbidden lord makes her forget all rules, and play along.

But how long will she be able to hide her true identity? And how can he love a fraud?

Her mouth speaks lies, yet her lips tell the truth…

*If you like seductive Earls, Dukes, and Barons with a soft heart but a strong will, and romance stories depicting the Regency period, then Serving the Viscount is the perfect novel for you.

Dive into the epic world of the Regency Era Ladies, Governesses, and Bluestockings while Roselyn Francis takes you on a suspenseful journey full of passion and true love!

"Serving the Viscount" is a Historical Regency romance novel of more than 40,000 words (around 200 pages). STANDALONE, no cheating, no cliffhangers, and a guaranteed happily ever after.