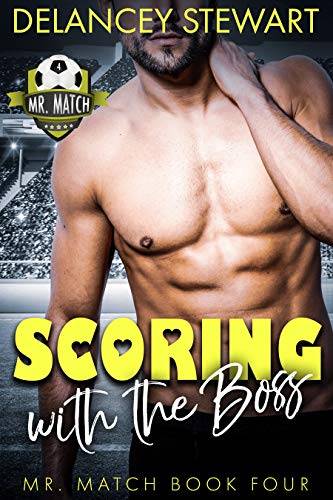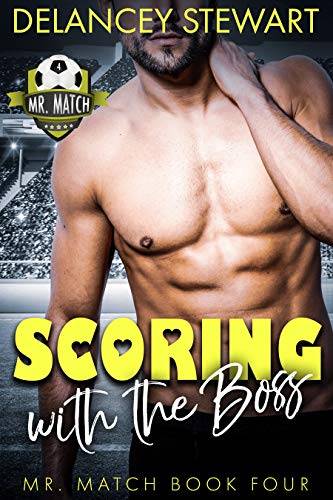 Scoring with the Boss: A Pro Soccer / Office Romance / Matchmaker Romantic Comedy
Mr. Match has the formula for love. So why is he still single?

MAX:
Being Mr. Match has been fun. And while it's nice that thousands of couples have found love thanks to me, that was never really the point. The one guy I most wanted to match?
Doesn't have one.
Now the vultures are circling, and it won't be long before all of San Diego finds out exactly who I am. And then the questions will begin. Why hasn't Mr. Match found his match?
If I answer that one, it'll discredit everything Mr. Match is, and call into question all the matches I've made so far. It's time to step away.
But when the venture capital analyst arrives to help divest me of the business, I'm starting to wonder if love really is as easy as a mathematical formula. Because Tatum Archer does something to me that defies logic and confounds reason. I feel feelings for her, even though the algorithm says I shouldn't.
Have I been wrong all along?
TATUM:
My life was set. Divorce, check. Kickass job, check. Enormous dog… well, okay, that wasn't part of the plan, but Charlie is my sidekick now and I'm okay with that.
A weeklong trip to San Diego to help set up the sale of a matchmaking business sounds like just the kind of challenge I thrive on. I just didn't expect Mr. Match himself to be quite so…
Arrogant. Frustrating.or HOT.
When my manager suggests I take over the company and stay in San Diego temporarily, it makes perfect sense from a business perspective. But getting involved with a client would be the end of everything I'd spent years building.
We have to keep things professional. Max assures me we're not a match anyway.
So why can't we keep our hands off each other?
* * *
Tatum Archer doesn't date clients, and Max isn't signing up for a romantic liaison that hasn't been mathematically guaranteed.

So why can't he stop thinking about Tatum? Or about her ridiculously enormous dog, Charlie? Not that he's thinking about Charlie romantically, of course. But the dog is part of a package deal. And maybe he's thinking about Tatum a little bit romantically...

The final book in the Mr. Match series sees Mr. Match finally find his own match! Don't miss the laughs in this hilarious series finale!