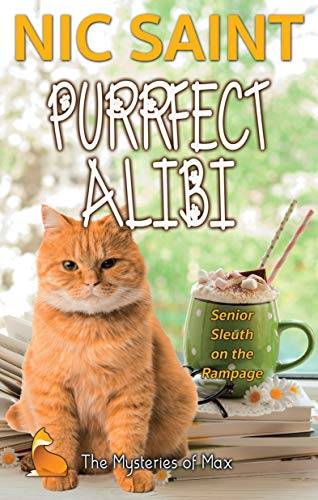 Senior Sleuth on the Rampage

When Marge Poole managed to get the world's bestselling writer to come down to Hampton Cove for a reading at the local library, she never expected to become a prime suspect when the man is found murdered instead. Now it's up to her daughter Odelia to track down the real killer, before the murder turns Marge into an outcast in the small town they call home. But when Odelia's grandmother insists she join the hunt, things suddenly get a little… complicated.

Meanwhile, Odelia's cats have some issues of their own to contend with. Like the fact that Dooley has become convinced that the apocalypse is about to happen any day now, or that Brutus has been acting very strange lately. And then there's the fact that Max and his friends have been tasked by Odelia to lend aid and support in her murder investigation. Soon they're ferreting out clues, interviewing witnesses and discovering some surprises of their own.