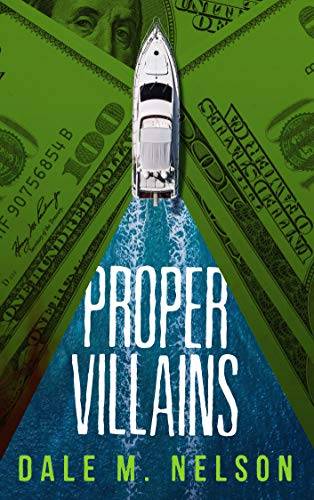 They're in over their heads. The only way out is a high-risk scam that could get them all killed…

Flash Madigan has a major problem. Desperate to get out from under the Russian mob before the cops roll up the whole operation, he "borrows" nine hundred grand to bet on a fixed sporting event. But when the wrong team wins and the money goes up in smoke, he's in a race against time before his sadistic boss finds out its missing.

Partnering with a washed-up burglar and the con man who tipped him to the game gone bad, he plots to blackmail a retired Colombian drug smuggler. But when it turns out they've seriously underestimated their mark's fondness for violence, selling each other out seems like the best way to survive.

With the Russians, the cops, and the FBI closing in, can three small-time hoods stop double-crossing each other long enough to stay alive and hit a $10-million score?

Proper Villains is a fast-paced, darkly funny crime thriller. If you like snappy dialogue, schemes gone bad, and plenty of twists and turns, then you'll love Dale M. Nelson's page-turning caper.

Buy Proper Villains to play a dangerous game of bluff today!