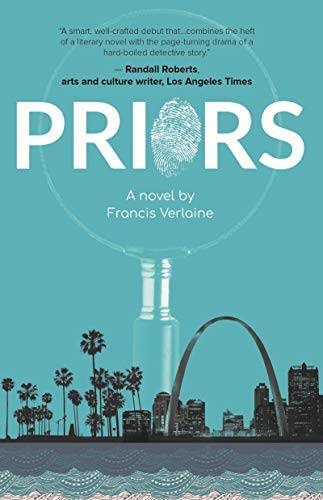 Joe Iocca, an undistinguished veteran P.I., hadn't seen a new client walk through his doors in several months. So when his former clients start appearing, asking him to solve their cases as if he never had, the fact that they haven't aged a day is worth investigating. In the tumult of his mysterious circumstances, Joe stumbles into a cold case homicide. Little Girl is out to find her father's real killer. Lewis wants the same thing, his dad having done thirty-three years for the murder that everyone is sure he didn't commit. There were always plenty of other suspects to pick from in Ferguson, Missouri, but none of them were black men like Lewis's old man.

"A smart, well-crafted debut that jumps time and space between the Midwest in the late-70s and contemporary San Francisco, Francis Verlaine's "Priors" combines the heft of a literary novel with the page-turning drama of a hard-boiled detective story." – Randall Roberts, arts and culture writer, Los Angeles Times

"A rare novel, set partially in St. Louis, full of toasted ravioli, unforgettable characters, a ton of heart, humor, and a wild ending in Mexico, Missouri. A MUST read. Two giant thumbs up!" – Tony Patrico, Radio Co-Host, KPNT 105.7 FM, St. Louis, Missouri.

"Finally a novel that shows the real San Francisco, my hometown: a hardboiled city that the world seems to think is stuck in the Summer of Love. It captures the gritty, fast-paced nastiness of the city by the bay, while exposing the love that is deep in its heart, albeit with a thick-ass skin. Francis wrote the screenplay for a film I acted in several years back, and "Priors" proves the author still possesses those darkly humorous chops." – Dewey Weber, writer, musician and actor, The Doom Generation, Ulee's Gold, Melrose Place, and Showgirls.