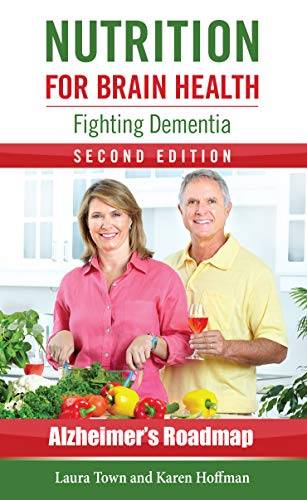 We are what we eat.And when we eat healthy foods, our brains and our bodies benefit.
Recent scientific studies have investigated the role of nutrition in dementia and have suggested nutritional changes for those at risk for dementia. This second edition discusses research-based dietary interventions that promote brain health to decease dementia risk and slow disease progression.Sections new to this edition discuss a broad range of lifestyle choices that can influence cognitive function in addition to proper nutrition, including exercise, sleep, stress reduction, and staying mentally and socially active. They also look at diets specific to improving cognitive function, including the Mediterranean diet, DASH (Dietary Approaches to Stop Hypertension), and MIND, which combines the Mediterranean diet and the DASH diet.Follow the simple checklists in the book to learn how to:
Set and meet health goals.
Apply the Cleveland Clinic pillars of brain health to your daily life.
Assess food and drink choices and determine whether they promote healthy cognitive function
Learn how to identify a fad diet and differentiate it from a long-term health choice.li>
Identify and address potential barriers to starting a successful diet.
If you or a loved one is at risk for developing dementia, the guidelines presented in this book can help you maintain your brain health and fight the onset of dementia. If you or your loved one has already been diagnosed, this book will provide insights into nutritional changes that may slow the progression of the disease. A well-nourished brain is a healthy brain.
Order now and start feeding your brain.