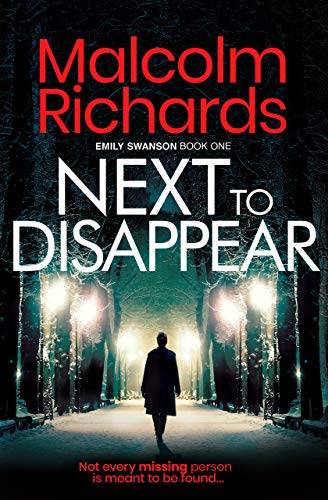 Not every missing person is meant to be found…

When troubled nurse Alina vanishes one night, it's assumed she ran away from her violent husband. Until disgraced ex-teacher Emily Swanson moves into the couple's former home.

Emily's life is in ruins and she's meant to be making a fresh start. But when she learns about the missing nurse, she sees a chance for redemption. Because finding Alina could help right the wrongs of Emily's past. It could even mark the start of a new career in private investigation.

But what Emily doesn't know is that Alina had a horrifying secret. One about the care foundation where she worked. And the closer Emily gets to uncovering the truth, the closer she gets to terrible danger.

Inspired by a shocking true crime, Next To Disappear will keep you on the edge of your seat. If you like Karin Slaughter, Angela Marsons & Gregg Olsen, discover Malcolm Richards' twist-filled series today.

Revised edition: Previously published as 'Lost Lives'.