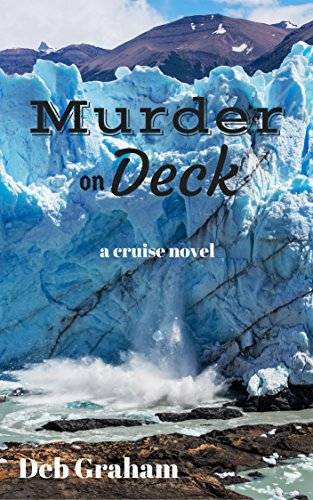 Oh, not again.
When Jerria and her husband embark on an Alaskan cruise with friends, she can't wait to enjoy one last vacation before the demands of a big change at home swamp her. But against Alaska's beauty, passengers begin suffering from a rash of illness that is more than routine seasickness. Jerria suspects they are being systematically poisoned. Can she discover who's behind the nefarious plan before succumbing to it herself?

Murder On Deck by Deb Graham, author of the acclaimed Tips From The Cruise Addict's Wife series, takes you on a Alaskan cruise adventure rich enough to plan your own cruise. Join middle-aged Jerria Danson, a mild real estate agent from Oregon, as she explores glaciers, towns, meets Inuit totem pole carvers, soaks up history and culture that only Alaska offers. From whale watching to meeting Soapy Smith, you'll relish this engaging cozy mystery.
Come along as Jerria experiences the Great Land day by day, with details rich enough to plan your own Alaskan cruise...minus the exotic poison.