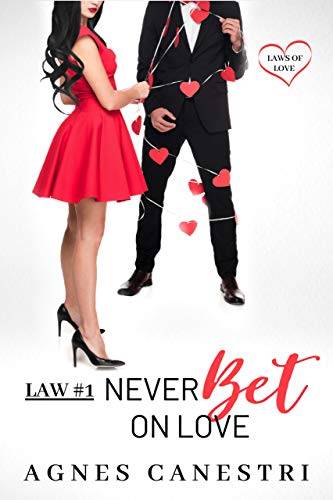 Winning the bet might mean losing their hearts...
NathanEveryone knows I'm the next logical choice for CEO when my mother steps down. What everyone seems to doubt, however, is my ability to have a life outside of work that includes a loving relationship. So when my brother bets that I can't connect deeply enough with a woman to win her heart—and my mother makes winning that bet a condition of my promotion—I accept the challenge. Too bad I never considered what would happen if I was the one to fall in love when all is said and done. Eva The walls around my heart have always been impenetrable. But the gorgeous billionaire who suddenly seems so interested in me, a poor dancer, doesn't seem to mind. I'd like to say I'm not flattered. Or tempted by him. But…I am. And for the first time in my life, I'm wondering what it would be like to let my guard down and truly take a shot at happily ever after. If only I could shake this feeling that he's keeping something from me…The bet was simple. The aftermath? Well, that could be the best—or worst—thing that ever happened to them…
Law #1 is a sweet, chemistry-filled, soulmate-finding tale about a grumpy billionaire and a poor dancer. It is packed with great kisses and relatable, lovable characters as well as heartwarmingly funny moments. It's the first book in the Laws of Love series.GRAB YOUR COPY TODAY!