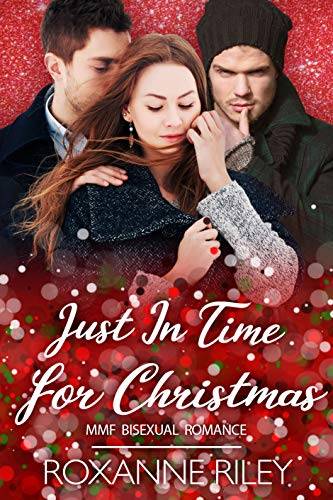 They came to her rescue, just in time.
But will their Christmas kindness turn into chaos for all three of them?

Leaving behind her abusive husband was the best decision single mother Billie's ever made, but she's finding it tougher to cut ties with her emotionally manipulative mother. In a desperate attempt to get out of going home for the holidays, she makes up a fictional boyfriend.

Her story's a little thin, however, until a chance meeting with her hot new neighbor Asher Bennett leads to him stepping up to pretend for her. After all, from hundreds of miles away, how could Billie's mom know that gorgeous, charming Asher is actually the long-term lover of his equally alluring high school sweetheart, Seth?

The plan seems foolproof...until Billie's parents decide to fly out for Christmas to meet her new man.

Will their ruse fall apart like a stale gingerbread house, or will covering for Billie lead Asher to fall harder than he ever dreamed?

He and Seth have never shared before, but when Seth starts to feel more than just friendly with the curvy girl-next-door, she might just be one gift meant for them both to unwrap.

Is there room for three under the mistletoe?

Just In Time For Christmas is a bisexual menage romance with high heat MM and MFM scenes (swords do cross in this one!). It has no cliffhangers and no cheating but it does have a very happy ever after and lots of steam.