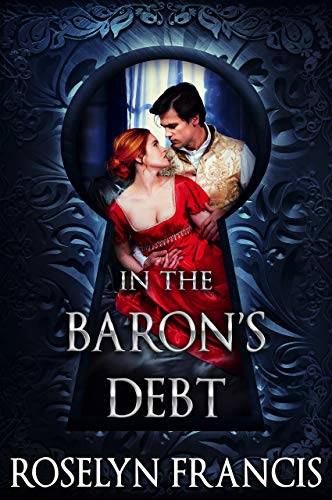 Like the Sirens in the old Greek tales, she had parted from him and ran. Leaving him to crash on the rocks once more.
Miss Augusta Creassey is desperate to save the family fortune from her brother's gambling debts. The only way to accomplish this is to approach their creditor and ask for mercy.

Her worst nightmares come alive when she hears the name of the man who can solve all of her problems. He's someone Augusta knows well enough—he already broke her heart once.

Lord Loftus Storey is outraged when the Lady who abandoned him eight years ago arrives at his doorstep asking for favors. When he confronts her, he finds the same anger and hatred still burning bright. This woman has always been his demise.

But his son has a different opinion.

The motherless Markus cannot bring himself to speak to any woman. Not until Augusta steps in. Determined to help his child, Loftus gives her a choice—her assistance with Markus in exchange for her brother's debt.

Augusta has no choice but to accept. However, some old wounds never heal. And once they are open again, they can bleed you to death...

He broke her heart once; she still loves him with every broken piece…

*If you like seductive Earls, Dukes, and Barons with a soft heart but a strong will, and romance stories depicting the Regency period, then In the Baron's Debt is the perfect novel for you.

Dive into the epic world of the Regency Era Ladies, Governesses, and Bluestockings while Roselyn Francis takes you on a suspenseful journey full of passion and true love!

"In the Baron's Debt" is a Historical Regency romance novel of more than 40,000 words (around 200 pages). STANDALONE, no cheating, no cliffhangers, and a guaranteed happily ever after.