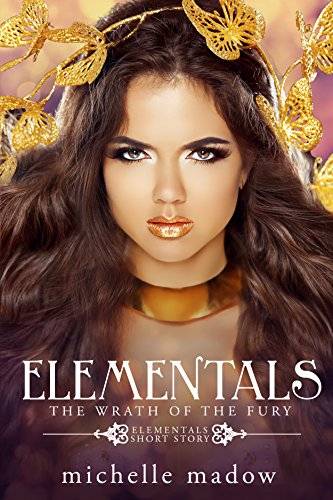 Everything changed on the night of the Olympian Comet.

I've always known that I'm a witch. But I didn't expect to discover that I have a mysterious power unheard of amongst my kind. My best friend Garrett — who I've secretly been wanting to become more than a friend—has one of these powers too.

We know something big is going on. But we didn't realize there are ancient creatures searching for us—and that if they find us, they'll kill us.

Or at least, they'll try.

Magic. Mythology. Adventure. The Elementals series is perfect for fans of Harry Potter and Percy Jackson!

The Wrath of the Fury is a short story that takes place in the Elementals universe. It can be read before, during, or after the Elementals series.