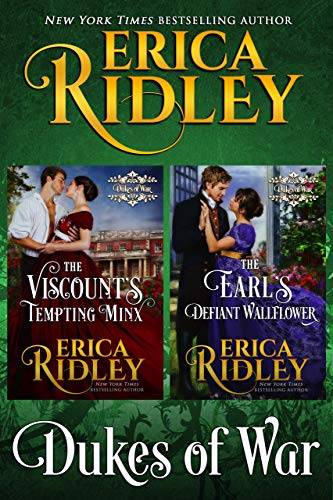 A collection of the first two romances in the witty, feel-good, fan-favorite DUKES OF WAR series, from a New York Times bestselling author!The Viscount's Tempting Minx
Certain individuals might consider Lady Amelia Pembroke a managing sort of female, but truly, most people would be lost without her help. Why, the latest on-dit is that rakish Viscount Sheffield is canceling the fête of the year because he hasn't time for silly soirees. He doesn't need time—he needs her!

The Earl's Defiant Wallflower
Oliver York returns from war to find his father dead, his finances in arrears, and himself the new Earl of Carlisle. If he doesn't marry an heiress—and fast!—he and his tenants are going to be pitching tents down by the Thames. He definitely shouldn't be trading kisses with a penniless debutante... no matter how captivating she is!