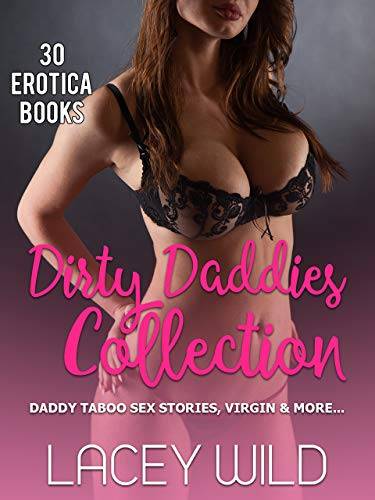 Advisory: This 30 Book MEGA Bundle of Erotica Taboo Sex Stories contain Explicit Sexuality, and Adult Content that may be deemed by some to be offensive, indecent, or otherwise objectionable, so please read at your own discretion.

But, if Dirty is the way you want it, Click the Download Button Now and start reading within seconds.

Enjoy this MEGA Collection of 30 Explicit Taboo Short Stories. Quick and dirty, filled with sinfully delicious erotica Tales by Lacey Wild in this Sweltering Hot MEGA Bundle!

THE TOP 100 EROTICA and ROMANCE, EROTICA AUTHOR

Read about all the little princesses, brats and first time virgins that get their love or punishment from the older men of the house in their lives! From start to finish, these pleasurable sensual tales of love and lust will soak your panties starting right now!

These ladies are pure and innocent. V-Cards never touched or broken. The men, TOO BIG to FIT and are totally FORBIDDEN and twice their age. Their dark desires need to be satisfied. BIG ROUGH FAST and HARD is their style.

O DIRTY BOOKS! Pleasing to the very last drop, bringing you to an intense CLIMAX and leaving you breathless!

These erotic stories include:

Daddy's Virgin Brat
Daddy's Naughty Brat
Playing With His Brat
Forbidden Midnight
Tucking His Brat In
Spanking His Brat
His Babygirl's Bad Habit
Claiming His Princess
Her Forbidden Desire
The Gold Digging Brat
His Precious Brat
Threesome With The Boss
Knocked Up
Forbidden Fertile Fixation
Riding Bare Back
His Horny Virgin
Her Primal Urge
Deeper!
Virgin Tales
Her First Time
Opps! Wrong Hole
Doing His Best Friend
The Naughty Intern
His Desire
Say My Name!
Anything For Him
Down Too Deep
Pleasuring His Brat
Let's Share

And so Much More!

Grab Your Copy Now!

* * * * * *

For Mature Readers 18+ Only!