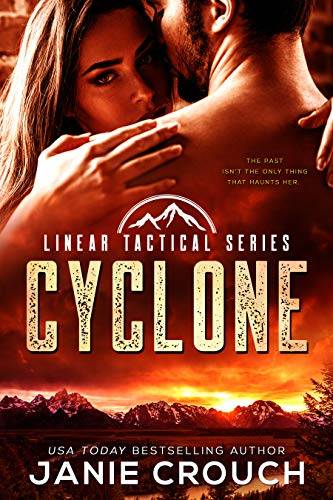 "One rule," he said against her lips.

"Anything makes you nervous, brings back bad memories--you tell me right away. You don't try to power through anything. We go as slow as you need."

--
Meet Zac Mackay. Military codename: Cyclone.
He's a widower, a protector, a hero.

And the person who could destroy Anne's life.

Doctor Anne Griffin is back in Oak Creek, Wyoming, only because she has no other options. Here, she was always the shy, stuttering girl, invisible to everyone.

Except Zac Mackay. The very reason she left in the first place.

Zac's years in Special Forces taught him survival skills, and he's created a company—Linear Tactical—to teach those skills to others, so they never have to live in fear.

Then why is Annie, the last person he'd ever want to hurt, afraid of him?

Zac's determined to wipe the fear from the eyes of the woman who has never been far from his mind. And fix the mistakes—his mistakes—that put that look there in the first place.

But a predator has set his sights on Annie. And now survival skills will become much more than lessons…

★★★★★
USA Today bestselling author Janie Crouch brings you that perfect book you've been looking for to escape everyday reality. A tough former-military alpha hero leaves his pain behind to claim the woman he never knew had gotten away. Full length novel with no cliffhanger, no cheating, and a HEA guaranteed.