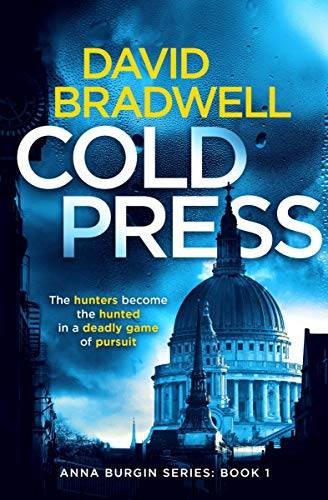 A fashion photographer. A cub reporter. The missing persons story of a lifetime…London, 1993. Trainee investigative journalist Danny Churchill would do anything for his boss. And teaming up with her on what she promises will be the ultimate exposé has Danny's pulse racing. But his excitement turns to dread when she vanishes and the detectives suspect murder.Fashion photographer Anna Burgin has a secret crush on her flatmate, Danny. So when she feels his pain over his missing mentor, the feisty woman leaps in with both feet to help Danny crack the case. But she's soon risking more than her heart when a hunt for clues plunges them both headfirst into danger.Criss-crossing the country in search of his idol, Danny and Anna uncover a sinister trail of revenge. And just when they think they know which of her criminal enemies may be responsible, they find themselves targeted by corrupt police officials.Can Danny and Anna break the story of the century before they end up in the obituaries?Cold Press is the gripping first book in the Anna Burgin mystery-thriller series. If you like intriguing characters, edge-of-your-seat suspense, and surprise twists, then you'll love David Bradwell's spellbinding novel.Buy Cold Press to put a killer on the front page today!

Cold Press is the gripping debut thriller by British writer David Bradwell - former winner of the PPA British Magazine Writer of the Year Award and writer for for publications as diverse as Smash Hits and the Sunday Times.

It's book one in the Anna Burgin mystery series.

Read the reviews on Amazon:

"I loved this book right from the very first chapter. The style of writing gets you involved very quickly and draws you in, so much so that you feel the excitement, the tense tingling sensation of mystery and the shock at 'I didn't see that coming'. A great read and one I would highly recommend."

"A very good read, many twists, both leading and misleading - but the surprise ending is a masterpiece."

More below...