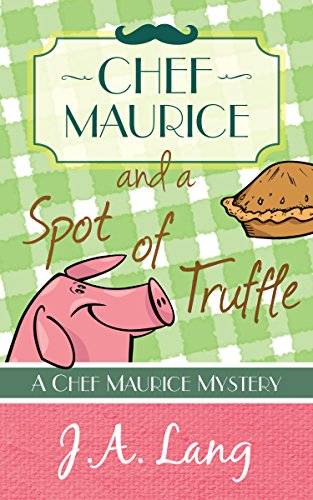 "They say one should never trust a thin chef. By this measure, Chef Maurice was very trustworthy indeed."

Take one sleepy Cotswold village, mix in one Poirot-esque murder mystery, add a larger-than-life French chef with an appetite for solving crime, and season with clues and red herrings galore . . .

It's autumn in the Cotswolds, and Chef Maurice is facing a problem of mushrooming proportion. Not only has his wild herb and mushroom supplier, Ollie Meadows, missed his weekly delivery—he's missing vital signs too, when he turns up dead in the woods near Beakley village.

Soon, Chef Maurice is up to his nose in some seriously rotten business—complete with threatening notes, a pignapping, and an extremely well-catered stake-out. Can he solve Ollie's murder before his home-made investigation brings the killer out for second helpings?