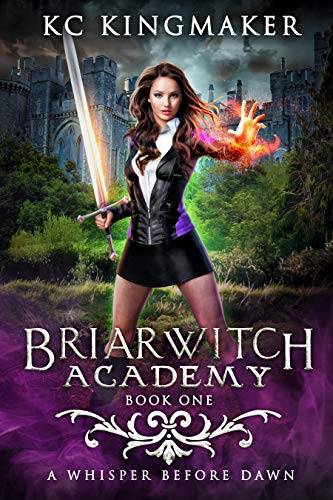 I don't look for trouble. It finds me: murderous teachers, sexy supernaturals, devious plots.

My name is Dawn Rose. I was the food-scavenger for my group of outcasts in the Fringe—what used to be LA County before the Abnorms and supernaturals turned it into a hellscape. But I never expected to witness a brutal murder-by-magic.

Now I've been whisked off to Briarwitch Academy, the place where magic goes to grow. The faculty think I have an ancient untapped power. Yeah, right. Like I'm going to fit in with drunken gnomes and goth pixies. And then there are the smoldering shifter dudes. One of them basically stalks me. The other hates me. I want them both.

I'm just trying to survive the bullies and my classes and the magical weirdos who don't think I belong here. But when evil threatens the academy, I have to stop it from reaching back home. And that whole murder thing? I know who did it. And he knows I know. And life's about to get way more complicated…

This is a slow-burn reverse harem paranormal romance with more heat than a fresh ghost pepper and more mystery than that missing Tupperware lid in your kitchen.

If you like badass female leads, snarky sidekicks, conflicted alpha males, and straight-up evil baddies, one-click now!