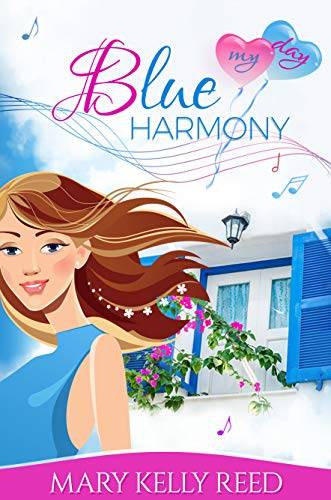 My Day: A chance to confront their past and change the rules of the game.

Amy flies to Santorini to confront her ex. What could possibly go wrong? A fun and flirty romantic comedy with witty dialogues and full of surprises.

Amy is tired of sabotaging all of her relationships because of Ethan. He broke her heart years ago, and she let him get away unscathed. It's time for her to confront him and rewrite the past.

Determined to set things right, she flies away with her friends for the blue skies of Santorini to carry out her plan; a plan that begins to collapse as soon as she crosses Ethan's gaze.

Surprise guests and an idyllic romantic setting will further complicate her designs. Is she right to insist, or will stirring up the past prove to be a dangerous game?

EXCERPT

"Good morning, Zoe, Allison ... Amy."
Why does a shiver go through me when he utters my name? It's like he ...
"You look like you didn't sleep well. I hope it wasn't because of me."
"I don't see why it would be because of you. Your kiss didn't perturb me to the point of staying awake all night."
"I just wanted to make sure our walk didn't get you too worked up to sleep, but I see the answer is quite different."
I try to picture him as a Greek statue, made of stone and unable to speak, and in my distraction I miss something Zoe asks me.
"Excuse me?"
"Ethan just offered to show us around the island. He knows it better than we do, and I think it's a good idea. What do you say?"
"I don't think so," I reply dryly.