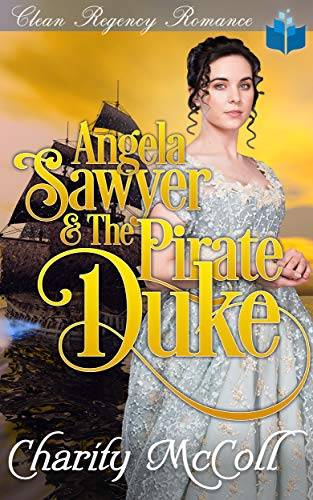 Angela Sawyer is angry. Her sister has just become a Duchess, and Angela left with a diminishing fortune and no suitor. But when she's kidnapped and thrust on a ship to the Americas she quickly realises just how precious her life and freedom really are.

To compound her misery pirates board the ship she is sailing and the captain of the renegades takes a shine to the embattled Miss Sawyer.

It is only when she discovers the captain's shocking secret identity that God's providence becomes clear and Angela's life is turned around forever.

If you love historical romance, and want a story that will surprise and delight, buy Angela Sawyer & the Pirate Duke today and start reading right away!