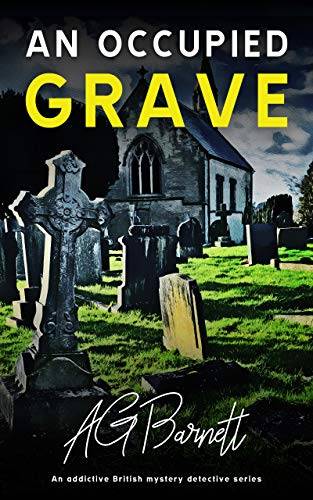 Looking for a brilliant murder mystery with two larger than life detectives?

DISCOVER THE BESTSELLING SERIES NOW!

A village of secrets finds its past lies waiting...

A terrible surprise rocks a funeral when the wrong body is discovered in a freshly dug grave. Now Detective Inspector Brock and Detective Sergeant Poole must open up an old case and dig through the small village's secrets to solve a murder!

Detective Sergeant Guy Poole is hoping to put his traumatic past behind him and settle into his new station at Bexford. Now history is threatening to raise its head again, and he has a murder case to contend with.

Detective Inspector Sam Brock has a new recruit to take under his wing, and he's determined this one isn't going to die. As if that wasn't enough of a headache, his wife is coming home and may be on the verge of discovering the lie he's been telling her.

Newly paired duo Brock & Poole must track down the killer before more lives are lost.
AN OCCUPIED GRAVE is the first in a series of page-turning mysteries that will leave you wanting more!

"An old fashioned whodunnit. Will keep you guessing long enough with unexpected twists. Great for a weekend read, if you like Inspector Poirot and Miss Marple then you'll love Brock and Poole. Book one of a series that is sure to become a fan favorite."

Perfect for fans of Agatha Christie, Faith Martin, Karen Baugh Menuhin and Stella Cameron.