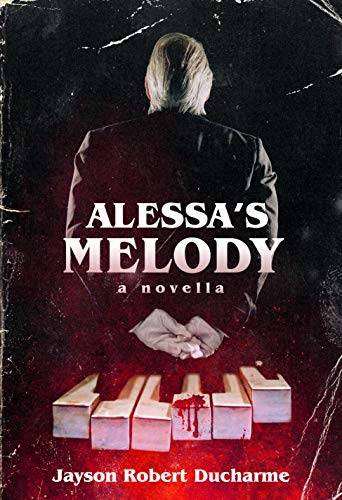 There is blood on my hands. . .

Fifty seven years have passed since Louis Delacroix accidentally caused the death of his sister, a moment in his life that has haunted him ever since.

Now lonesome and grief-stricken, Louis works as the butler of a mountain estate belonging to a dying steel tycoon.

When his employer's family comes for a holiday visit, Louis' fragile world falls to pieces upon meeting a young girl, who possesses a special and familiar talent.

A talent that threatens to drive him over the edge

ALEESSA'S MELODY is a 90 page psychological gothic horror novella about grief, psychological torment, and the delicacy of the human spirit that makes us prone to obsession, insanity, and murder.

Fans of Edgar Allan Poe, Vladimir Nabokov, and Shirley Jackson will enjoy Alessa's Melody as it chronicles a fast-paced and thrilling descent into the madness of a grieving man.