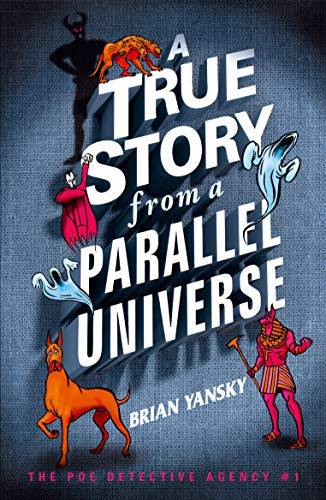 So, it turns out the fantastical creatures that come from the creative imaginations of writers and live in our books, movies, and myths are absolutely real – on another planet in another universe.

One night, in that universe, Romeo Taylor, a detective of The Poe Detective Agency, which happens to be the most successful detective agency in the world, survives an attempt on his life. That same night 37 apparently unrelated people are murdered in his city. He has to dig deep into his own past to discover what the relationship between himself and the 37 murdered is. While he's digging, whoever tried to kill him shows that he believes in the motto 'if at first you don't succeed, try, try again' by trying again and again.

Obviously Romeo must stop him in order to go on breathing but he soon finds there is more at stake than just his life (though his life would, naturally, be enough to keep his attention). Romeo has the help of his zombie girlfriend, his undertaker best friend, and a famous three-headed dog, but his adversary has an army of the living and the dead so, you know, odds are not good...