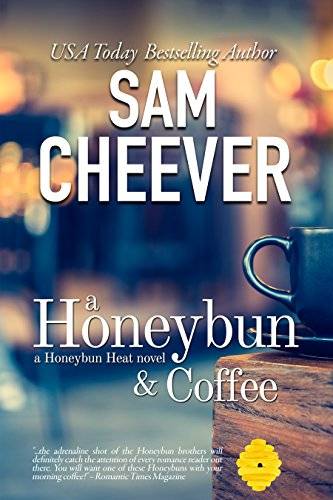 It was a Good Samaritan thing gone horribly wrong.

She heard two men talking about killing some poor guy named Alastair. She only wanted to warn him--to save his life--but she soon found herself embroiled in his mess.

He might be drop dead gorgeous. She might be forming a real attachment to his dog. But is any man worth this?

Running for her life with a truly delicious hero, the help of his seven equally yummy brothers and one adorable dachshund named Jaws?

Okay, maybe he is worth it.

"I LOVED everything about this book. I can't remember the last time I got to read a book where I liked every character in it enough to want to hang out with them in real life." ~Recommended Read from Happily Ever After Reviews

"...the adrenaline shot of the Honeybun brothers will definitely catch the attention of every romance reader out there. You will want one of these Honeybuns with your morning coffee!" ~RT Magazine

Grab your copy now and embark on a laugh out loud adventure with a family you can't wait to get to know, and a story you won't be able to put down!